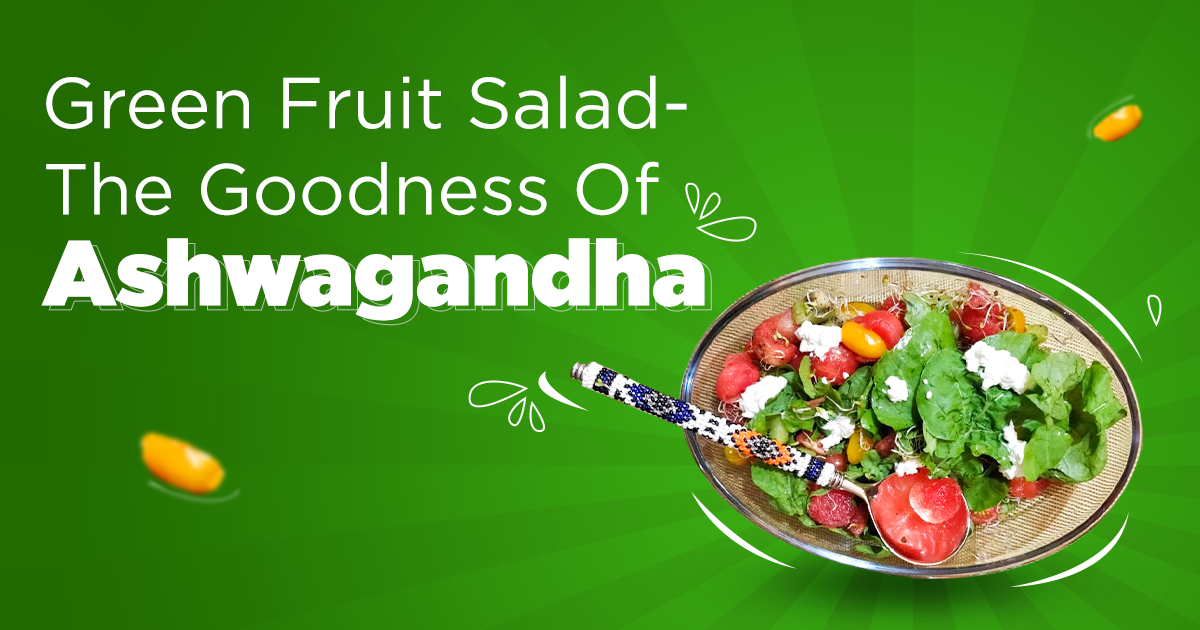 0 Comment(s)
/
by BIXA INDIA Formulation
We all know that we must include green leafy vegetables and fresh fruits in our diet, but how many of us really do? Unless we are a health and fitness freak or trying to lose weight, we generally don't bother to consider eating a generous amount of salad in our meals.
A salad dish may sound boring but if prepared with the right ingredients and presented aesthetically, it can be both healthy and tasty. One such salad recipe is green fruit salad. Doesn't it sound tempting by its name? Well, let us tell you that it is lip-smacking delicious and packed with essential nutrients required by your body.
When we visualize green fruit salad, it invokes sweet memories and moments. It reminds us of a lush-green forest laden with all juicy fruits that Mother Nature has to offer us. It reminds us of summer days when we want to ditch spicy and oily food for something garden-fresh and rejuvenating to eat. It reminds us of nippy winter evenings when we simply want to sip on a hot bowl of soup with light, easily digestible food. 
We are sharing our in-house green fruit salad recipe specially curated by our Ayurvedic experts. It contains ingredients that you can effortlessly find in the market or even your kitchen garden if you maintain one. Its core ingredient is Ashwagandha which is known for its medicinal properties in Ayurveda. It relieves stress, builds immunity and energizes your body. You can read more about the benefits of Ashwagandha here.
Ingredients:
1 cup Arugula leaves

1 cup scooped watermelon

½ cup sliced cherry tomatoes

½ cup microgreens

½ cup triangled Kiwi

Salt: as per taste

Pepper: ½ tsp

2 tbsp lemon juice

3 tbsp feta cheese
Preparation:
Take a mixing bowl. Add all the ingredients. Twist the herbal capsule, open it and sprinkle over the salad. The healthy salad is ready.
How to use Ashwagandha?
You can swallow it directly with water. But, let us tell you a little secret. Nothing beats the magic of consuming Ashwagandha through an appetizing salad!
So, go ahead and try this lovely Ayurveda gift , revitalizing green fruit salad for you and your family.
Also Read: The Best Remedy For Controlling Diabetes