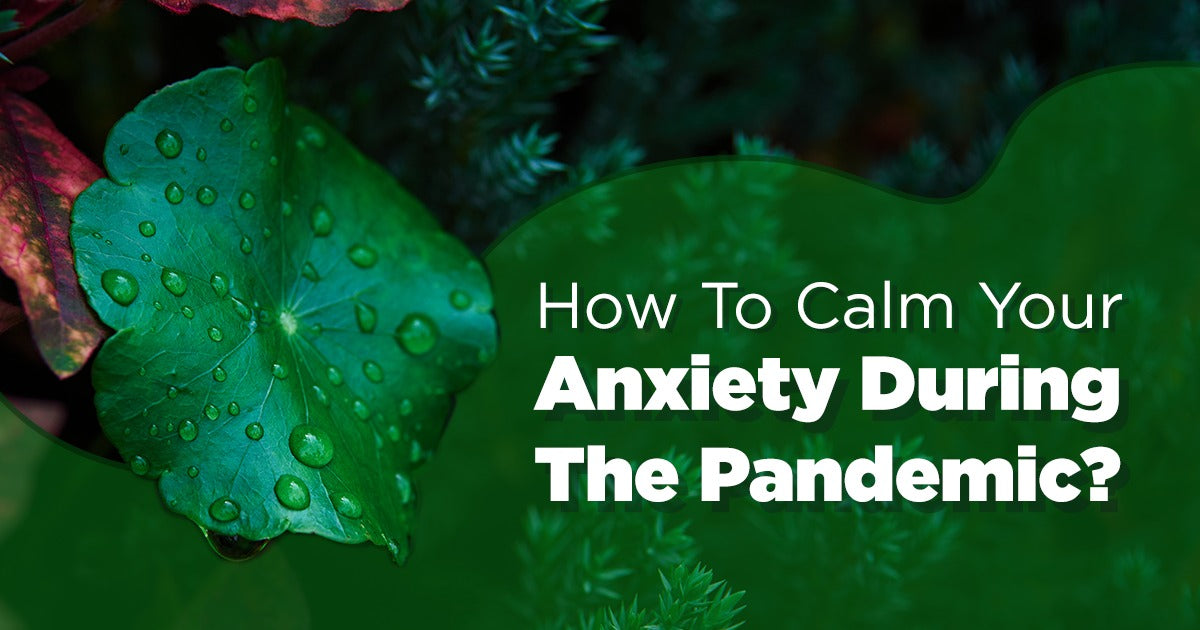 0 Comment(s)
/
by BIXA INDIA Formulation
Anxiety is referred to as the 'feeling of worry, uneasiness, or nervousness about an uncertain event or outcome'. However, each of us may experience this feeling differently. If you have been carrying around this anxious feeling during the pandemic, you are not alone. The virus is not just affecting us by causing the infection but it has also been affecting many individuals mentally. We see various changes happening rapidly around us and across the world which is likely to push one's anxiety sky-high. The thought of getting back to the 'new' normal while the virus still exists, may also be frightening for many.
While being anxious for some people can have beneficial effects such as frequent handwashing during COVID-19, for most people it takes a toll on their health and wellbeing. But as we all know, where there is a will to cope, there is a way. Here are 5 practical tips that can help overcome the feeling of anxiousness during the pandemic:
1. Plan your day
Anxiety often kicks at the moment one starts to feel everything is out of their control. Lack of structure during the day can amplify this feeling of uncertainty. Sit down religiously every night and make a schedule for your next day. Schedule every hour of the day with healthy activities such as cooking, exercising, reconnecting with friends and family, etc. Try to keep your schedules similar every day to be able to set a mental process.
2. Reduce media consumption
News channels are doing their job by keeping us informed with the latest update about Coronavirus. But for a healthy mental state, it's advisable to not have such mediums on 24/7. Listening to such news constantly, even while you are doing some other activities, can keep your anxiety at a perpetual high. Keep a watch on the kind of information you consume through social media too. Social media can be your source of a break from the usual, not the medium of getting misinformed.
3. Focus on the present
The thing about an ongoing pandemic is that you never know when would it come to a closure and everything gets back to normal. Each day passes by making assumptions about the situation. But what we know for sure is that we are at home and safe. Try to focus your mind on this and not on the future. Live in the moment.
4. Keep yourself healthy
While setting a schedule, make sure to include the activities that help improve your health. Sleep on time and wake up accordingly, exercise regularly and avoid smoking or excessive alcohol. Following a healthy routine will not just benefit your mind but will help build a better immune system during the pandemic.
5. Talk to people
Staying connected with the ones around you is essential. During the pandemic, you will have to do it virtually but you'll surely feel better. Be close to the ones who add great energy to your mood and support you.
If you don't feel like you are coping up with anxiety, seek medical help. A professional is the best to rely on for coping with this overwhelming feeling. To help healthy brain function, you can also include Gotukola Herb Powder Centella Asiatica by BIXA Botanical. Ayurveda mentions that regular intake of herbs overcomes mental confusion and supports better thinking. The powder is 100% natural and vegan and a must-try to overcome anxiety the healthy way.
Also Read: 5 Reasons Why Licorice Root Is Beneficial To Your Skin